 AC Maintenance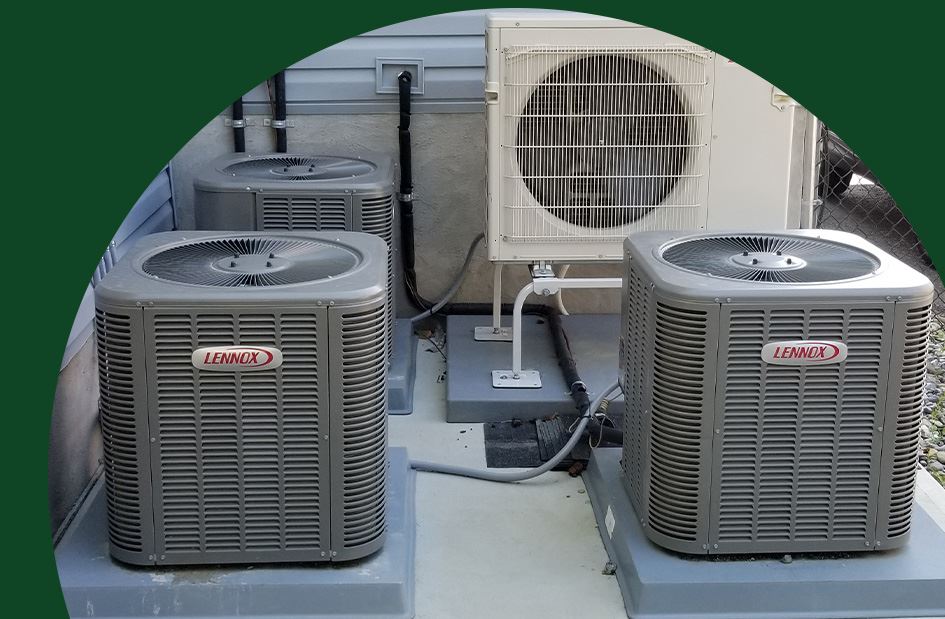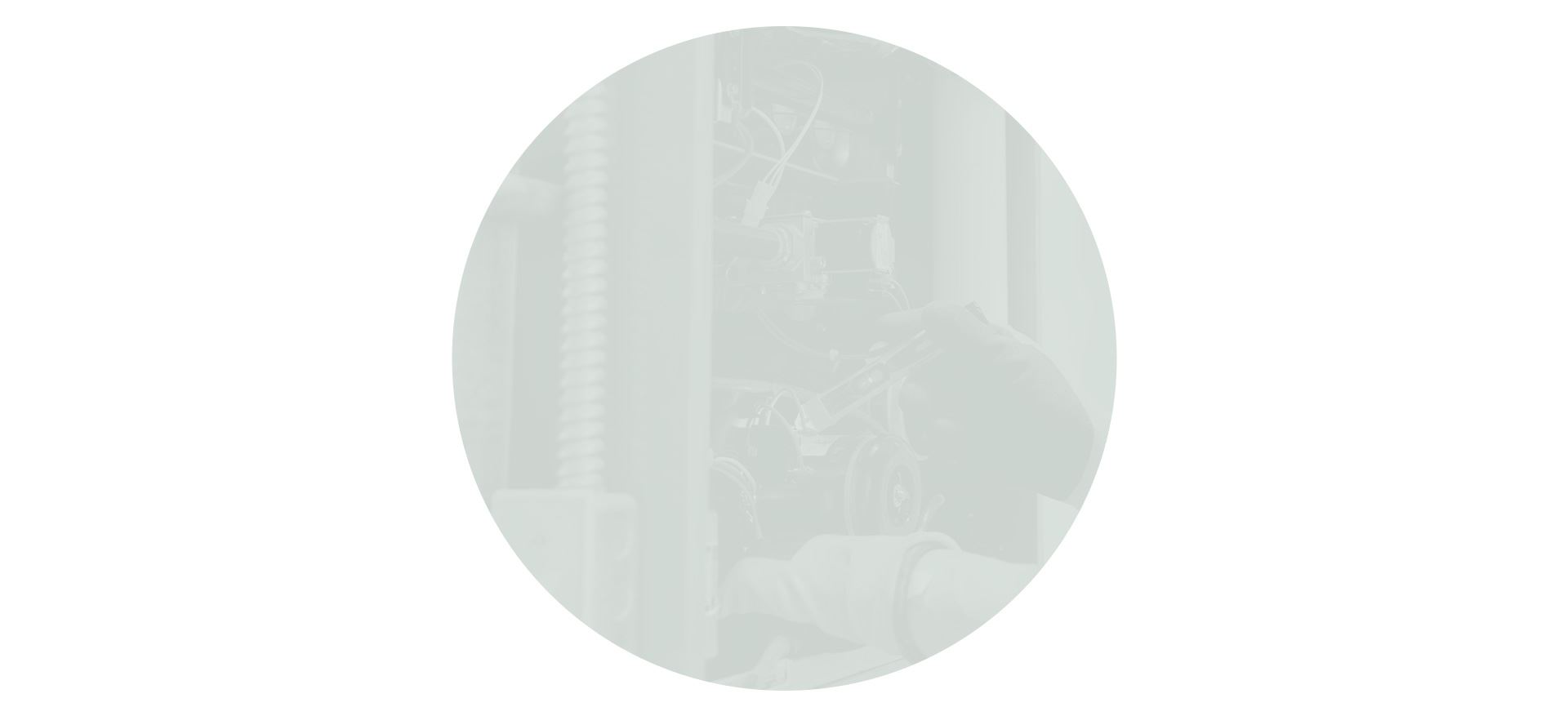 WE ARE REPUTABLE Customer Testimonials
At C.R. Wolfe, your satisfaction is our priority! See for yourself what our customers have to say about working with us.
"Friendly and Professional"

He kept me apprised of what he was doing and went above and beyond my expectations.

- Peter N.

"Love them!! Highly recommended!"

Called yesterday, Seth came 8 am this morning. Diagnosed and fixed the problem quickly!

- Terri G.

"CR Wolfe is the best!"

Tom serviced my air conditioning unit and was fantastic! Highly recommend CR Wolfe.

- Amy K.
24 HOUR EMERGENCY SERVICE
ALL Makes and Models
The Benefits of AC Maintenance
AC maintenance is a preventative measure against a wide range of potential issues, making it an investment in your long-lasting comfort and efficiency.
Regular maintenance comes with several benefits, including:
Optimal performance: A well-maintained AC unit works at its peak potential, providing consistent and efficient cooling. Regular check-ups and tune-ups ensure that all system components function as they should, preventing unexpected breakdowns.
Energy efficiency: An efficiently running AC unit consumes less energy, which can lead to significant savings on your utility bills. During maintenance checks, our technicians will ensure your system isn't overworking itself, optimizing your energy usage.
Prolonged lifespan: Regular maintenance can identify potential issues early, allowing for timely repairs and preventing minor problems from escalating into significant malfunctions. This not only saves on costly repair or replacement but also extends the lifespan of your AC unit.
Improved air quality: One of the often-overlooked benefits of AC maintenance is the improvement in indoor air quality. Routine cleaning or replacement of filters reduces the amount of dust, allergens, and pollutants circulating in your home.
Cost savings: While there is an initial outlay for maintenance services, the long-term financial benefits are substantial. Regular maintenance can result in significant overall savings by reducing energy consumption and preventing costly repairs or replacements.
With C.R. Wolfe Heating Corporation's AC maintenance services, you're not just getting a service—you're adopting a solution for a cooler, more comfortable home.
Quality Maintenance for Any AC System
Our comprehensive maintenance services are designed to optimize the performance of your air conditioning system, extend its lifespan, and prevent costly breakdowns. We conduct thorough inspections, cleaning, and necessary adjustments to keep your system running smoothly and efficiently.
We pride ourselves on our broad range of expertise and ability to service any make or model of air conditioning system. Our highly skilled and trained technicians are equipped with the latest tools and knowledge to maintain all air conditioning systems, regardless of the brand or model.
We understand that each air conditioning unit has its unique specifications and requirements. That's why our approach is always tailored to ensure the specific needs of your equipment are met. Whether it's a traditional system or the latest high-efficiency model, we can provide the upkeep it needs to function optimally for years to come.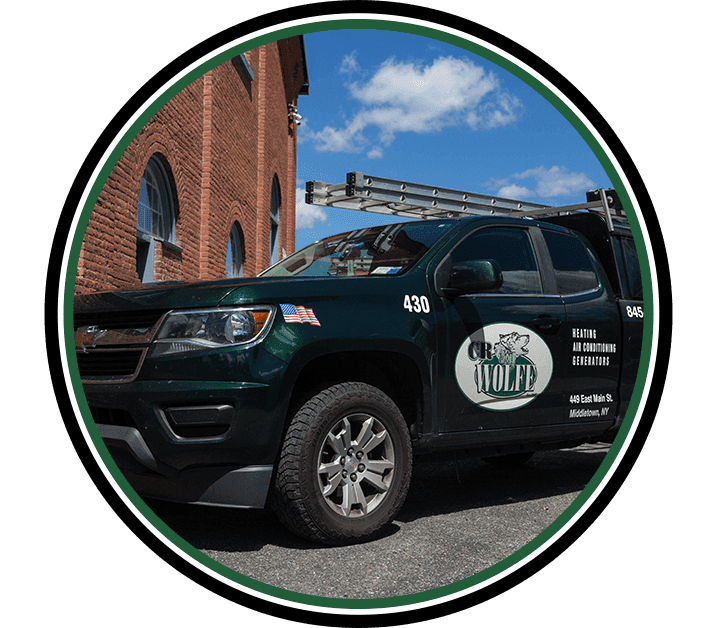 Meet Our Team

Offers & Promotions

Our Blog
Our Maintenance Package
We meticulously our comprehensive maintenance package designed to ensure your cooling system runs at its optimal performance year-round.
Our maintenance package includes the following services:
Change the air filter: We replace your air filter to maintain clean airflow and efficient operation.
Check supply and return temperature: We inspect the temperatures to ensure your system is cooling and heating efficiently.
Check and clean condenser coil: We ensure your condenser coil is clean and functioning properly to ensure efficient operation.
Check ambient temperature: We verify the surrounding temperature, making sure it aligns with your system's readings.
Check suction line temperature: We monitor the temperature of the suction line to prevent overheating and ensure efficient operation.
Check liquid line temperature: We inspect the temperature of the liquid line to ensure optimal refrigerant flow.
Check and clean evaporator coil if accessible: We clean and inspect your evaporator coil to prevent blockage and maintain healthy airflow.
Check for proper airflow: We examine your system to ensure there is no blockage and that air is flowing freely.
Check electrical connections: We ensure all electrical connections are secure, reducing the risk of potential safety hazards.
Inspect the blower compartment: We scrutinize your blower compartment to ensure it is clean and functioning correctly.
Check the blower motor, wheel, and belt: We inspect these crucial components to ensure they are working efficiently and haven't worn out.
Clean out blow-out drain: We clean your system's drain to prevent clogging and water damage.
Lubricate motor: We apply lubricant to the motor to ensure smooth operation and reduce wear and tear.
Check thermostat: We verify that your thermostat is working correctly and maintaining your desired temperature settings.
Call us at (845) 609-0423 or contact us online to get started today.
Why choose c.r. Wolfe? What Makes Us Different
Serving Southern New York Since 1945
We Are C.R. Wolfe

Our employees are our most important asset.

We Are Responsive

24 hour emergency service. ALL makes and models.

We Are Reputable

Don't just take our word for it...We've got hundreds of reviews!

We Are Reliable

100% satisfaction is our guarantee.

We Are Established

With over 70 years in business, we've seen it all!

We Are Here For You

Your home comfort is our mission – how can we help?