 Commercial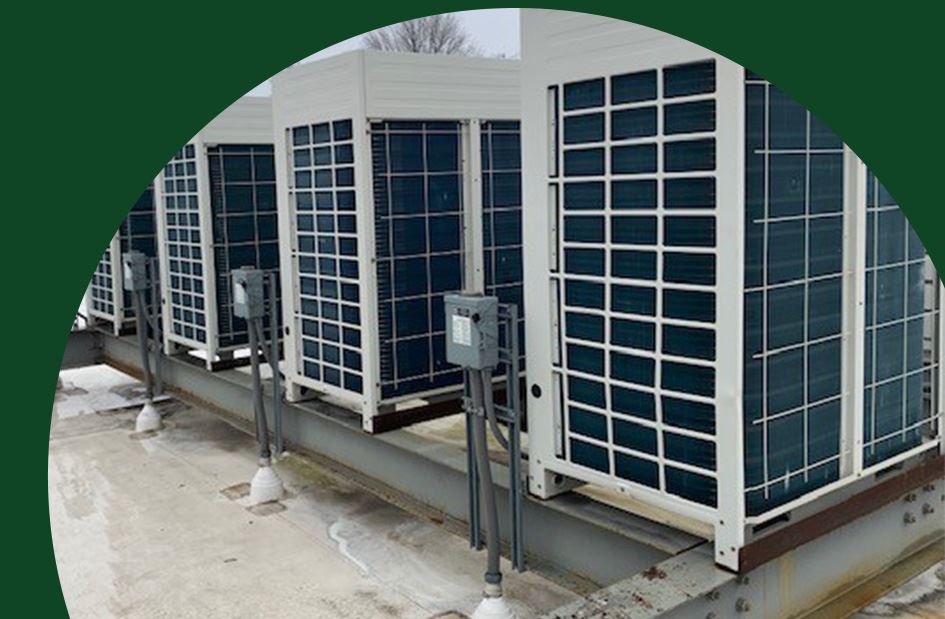 Commercial HVAC in Southern New York
As an industry leader in commercial HVAC services in Southern New York, our team at C.R. Wolfe Heating Corporation is committed to delivering top-quality heating, ventilation, and air conditioning solutions that meet the unique needs of your business. Our team of experienced and certified HVAC professionals is dedicated to ensuring optimal indoor air quality and temperature for your commercial premises, helping you create a comfortable and productive environment for your workforce and clientele.
We specialize in providing comprehensive HVAC services to businesses of all sizes and types. Whether you need a new installation, a replacement, maintenance, or repairs for your existing system, our knowledgeable technicians are here to provide the reliable solutions you're looking for.
To get started, give us a call at (845) 609-0423.
The Benefits of a Healthy HVAC System for Your Business
A well-maintained HVAC system is not just about comfort—it can also significantly affect your business's overall productivity and profitability.
Here are some key benefits:
Energy efficiency: A healthy HVAC system runs more efficiently, which can significantly reduce energy costs. Lower energy consumption also means a smaller carbon footprint, which can contribute to your company's sustainability goals.
Improved air quality: Regular maintenance can prevent the build-up of dust and bacteria in your HVAC system, resulting in better indoor air quality. This can help reduce the risk of respiratory issues among your employees and customers.
Extended equipment lifespan: Routine checks and timely repairs can extend the lifespan of your HVAC equipment, saving you the cost and inconvenience of premature replacement.
Enhanced comfort: A properly functioning HVAC system ensures consistent temperatures and humidity levels, providing a comfortable environment for your employees and customers.
Increased productivity: Employees tend to be more productive in comfortable environments. You can boost your team's performance and productivity by maintaining optimal indoor conditions.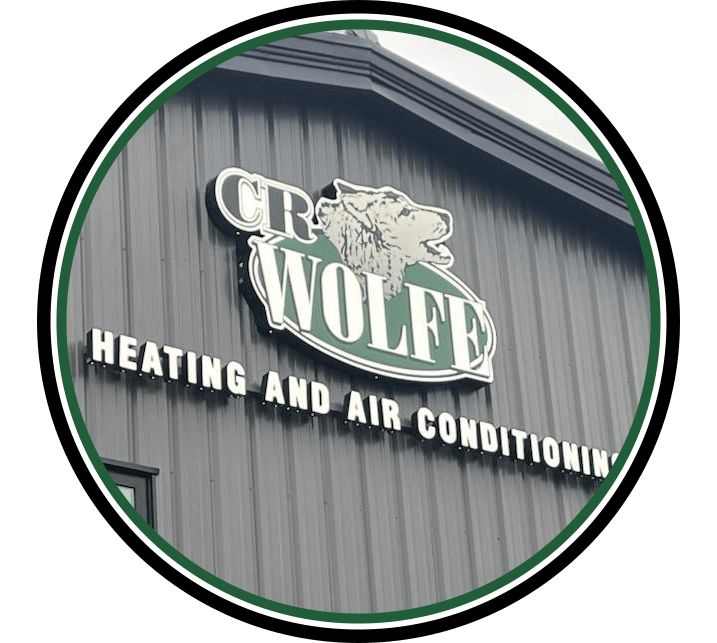 HOW WE CAN HELP
"We meet all your indoor comfort needs – Free estimates always!"
24 HOUR EMERGENCY SERVICE
ALL Makes and Models

Heating
At C.R. Wolfe, we offer comprehensive commercial heating services. From furnaces and boilers to heat pumps, our skilled technicians have the expertise to install, repair, and maintain all heating systems, ensuring your premises stay warm throughout the colder months.
Cooling
Our cooling services are designed to keep your commercial spaces comfortable during the hot New York summers. We offer installation, maintenance, and repair services for central air conditioning units, ductless systems, and more.
Indoor Air Quality
Indoor air quality is vital for the health and comfort of your employees and customers. We offer comprehensive services for products like air balancing systems, air filtration systems, humidifiers, and dehumidifiers. We strive to provide you with the clean and fresh indoor environment that your business deserves.
Split Systems
Split systems offer an efficient, flexible solution for heating and cooling your commercial premises. Whether you need a mini-split system for a small office or a multi-split system for a larger building, we have the expertise to provide, repair, or maintain a solution that suits your needs.
Commercial Controls
Commercial controls allow you to manage your heating and cooling systems quickly, efficiently, and precisely. Our services in this area include installing, maintaining, and repairing sophisticated control systems that allow you to regulate temperature, humidity, and ventilation across different areas of your premises. These systems can help you to save energy and maintain a comfortable environment for your team.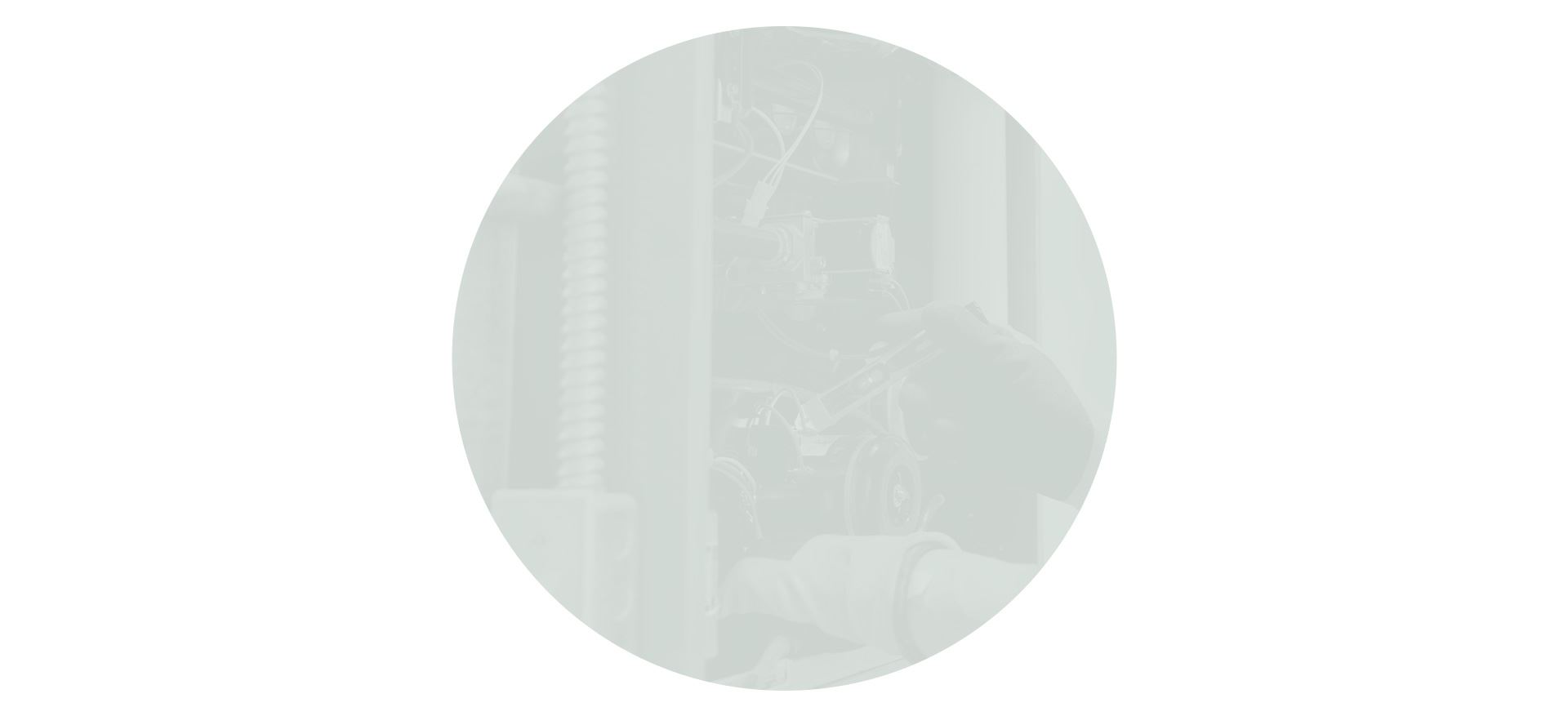 WE ARE REPUTABLE Customer Testimonials
At C.R. Wolfe, your satisfaction is our priority! See for yourself what our customers have to say about working with us.
"Friendly and Professional"

He kept me apprised of what he was doing and went above and beyond my expectations.

- Peter N.

"Love them!! Highly recommended!"

Called yesterday, Seth came 8 am this morning. Diagnosed and fixed the problem quickly!

- Terri G.

"CR Wolfe is the best!"

Tom serviced my air conditioning unit and was fantastic! Highly recommend CR Wolfe.

- Amy K.
Providing HVAC Service to a Variety of Commercial Properties
We proudly cater to a diverse range of commercial properties across Southern New York. Our breadth of experience spans across a variety of industries.
We can provide service to properties like:
Office buildings: We understand the importance of a comfortable work environment when it comes to boosting productivity. Our services ensure optimal temperature and air quality for office spaces of all sizes.
Retail stores: We work with retail establishments to maintain an inviting atmosphere for customers, enhancing their shopping experience.
Restaurants and hospitality businesses: Ensuring guests a pleasant dining or lodging experience is paramount. We offer efficient cooling, heating, and ventilation solutions for restaurants, hotels, and bed & breakfasts.
Educational institutions: We provide reliable HVAC services to schools and universities, ensuring a conducive learning environment for students and staff.
Healthcare facilities: We support hospitals and healthcare facilities, understanding the critical role that HVAC systems play in patient care and comfort.
Manufacturing and industrial units: In these settings, effective HVAC systems are crucial for worker comfort and operational efficiency. We provide robust solutions that stand up to rigorous industrial demands.
Whatever your commercial property type, you can count on C.R. Wolfe Heating Corporation for effective, timely, and professional commercial HVAC services in Southern New York.
Give us a call at (845) 609-0423 or contact us online to get started!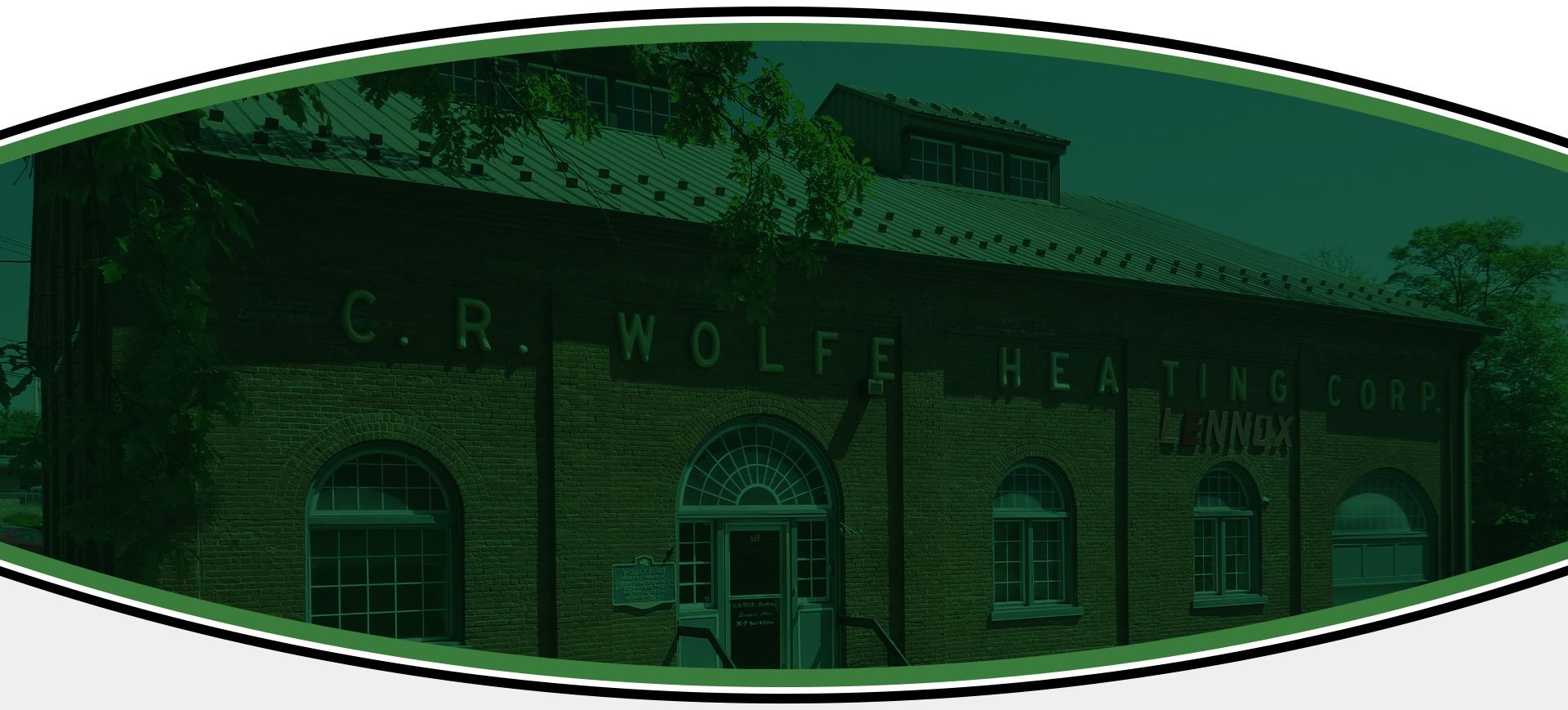 Why choose c.r. Wolfe? What Makes Us Different
Serving Southern New York Since 1945
We Are C.R. Wolfe

Our employees are our most important asset.

We Are Responsive

24 hour emergency service. ALL makes and models.

We Are Reputable

Don't just take our word for it...We've got hundreds of reviews!

We Are Reliable

100% satisfaction is our guarantee.

We Are Established

With over 70 years in business, we've seen it all!

We Are Here For You

Your home comfort is our mission – how can we help?