 Emergency HVAC Service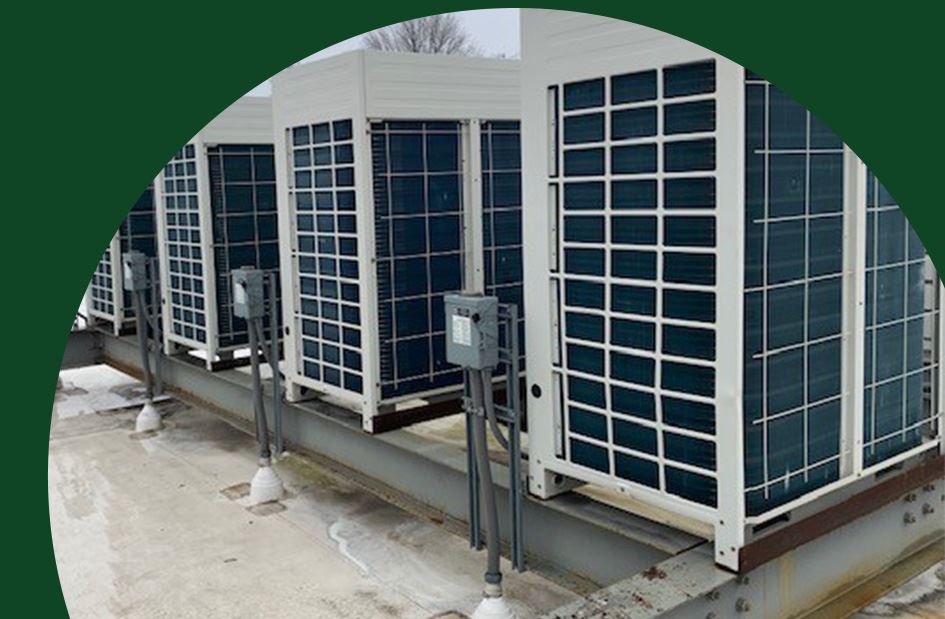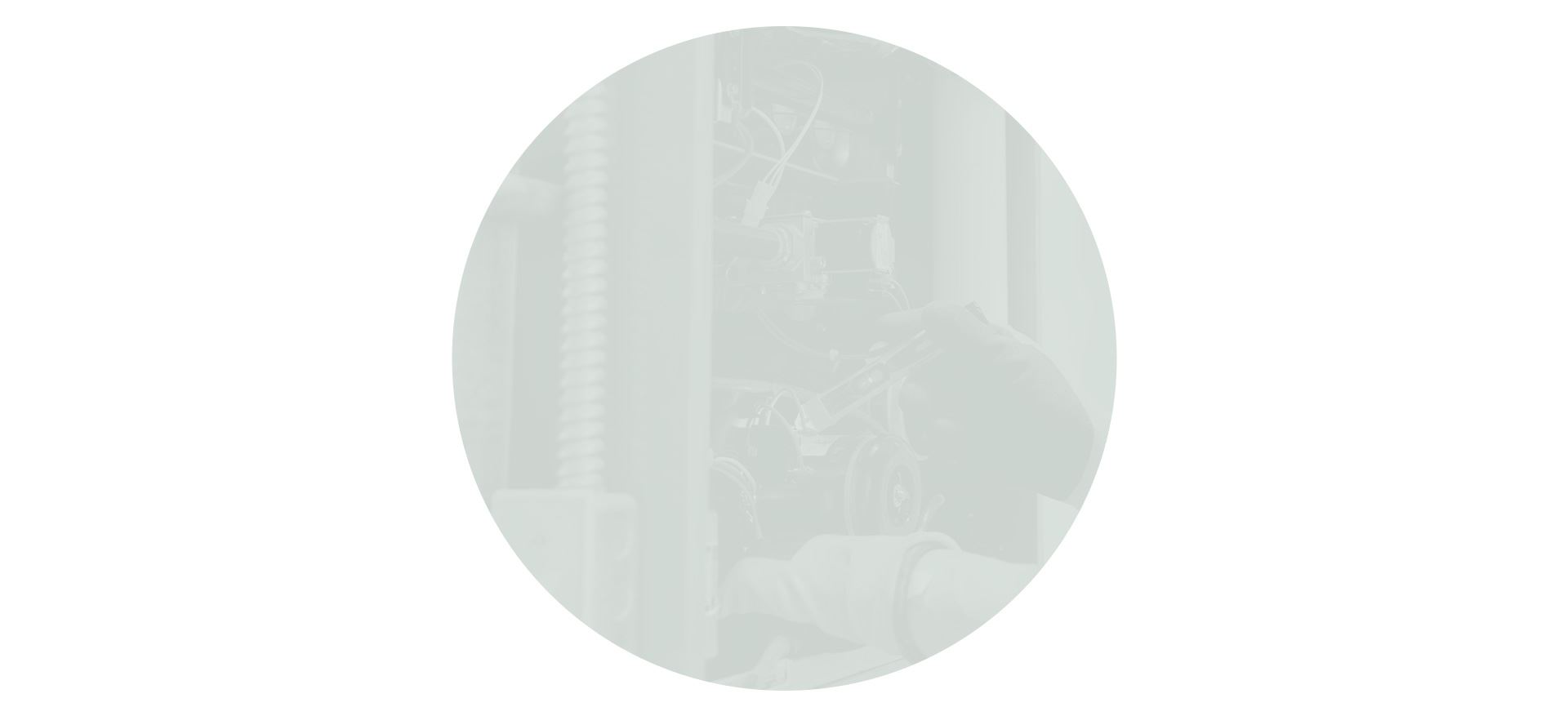 WE ARE REPUTABLE Customer Testimonials
At C.R. Wolfe, your satisfaction is our priority! See for yourself what our customers have to say about working with us.
"Friendly and Professional"

He kept me apprised of what he was doing and went above and beyond my expectations.

- Peter N.

"Love them!! Highly recommended!"

Called yesterday, Seth came 8 am this morning. Diagnosed and fixed the problem quickly!

- Terri G.

"CR Wolfe is the best!"

Tom serviced my air conditioning unit and was fantastic! Highly recommend CR Wolfe.

- Amy K.
24 HOUR EMERGENCY SERVICE
ALL Makes and Models
Commercial HVAC Emergencies We Can Help With
Commercial HVAC systems can potentially experience various emergency situations, potentially disrupting operations and risking occupant comfort and safety. Here are some examples:
Refrigerant Leak: This can lead to inadequate cooling, reducing indoor comfort levels and potentially damaging equipment.
Compressor Failure: The heart of an HVAC system, a compressor malfunction can result in insufficient heating or cooling capacity.
Faulty Thermostat: A malfunctioning thermostat can lead to inaccurate temperature readings, causing discomfort for occupants.
Clogged Air Filters: Dirty filters restrict airflow, decreasing system efficiency and leading to potential overheating.
Condensate Drainage Issues: Clogged drain lines can cause water buildup, potentially damaging equipment and leading to indoor air quality problems.
Electrical Failures: Wiring problems or electrical component failures can cause the system to stop functioning.
Fan Malfunction: A malfunctioning fan can lead to poor air circulation, resulting in uneven temperatures throughout the building.
Frozen Evaporator Coil: This can happen due to refrigerant leaks, low airflow, or other factors, reducing the system's efficiency.
Exhaust System Blockage: Blocked vents or flues can lead to dangerous carbon monoxide buildup, posing a significant safety risk.
Power Outage: A loss of power can render the HVAC system inoperative, especially if it relies on electric heating or cooling elements.
Control System Failures: Malfunctions in the control system can lead to improper operation and potential discomfort for occupants.
Gas Leaks: In systems that use natural gas, a leak can pose a serious safety hazard and requires immediate attention.
HVAC System Tripping Circuit Breakers: This could indicate an electrical issue within the system, potentially leading to a complete shutdown.
Refrigerant Overcharge or Undercharge: Incorrect refrigerant levels can impact system efficiency and performance.
Prompt response and professional intervention are crucial in addressing these situations before they have a chance to seriously disrupt your business operations. Regular maintenance and inspections can help prevent many of these issues, ensuring the HVAC system operates reliably and efficiently.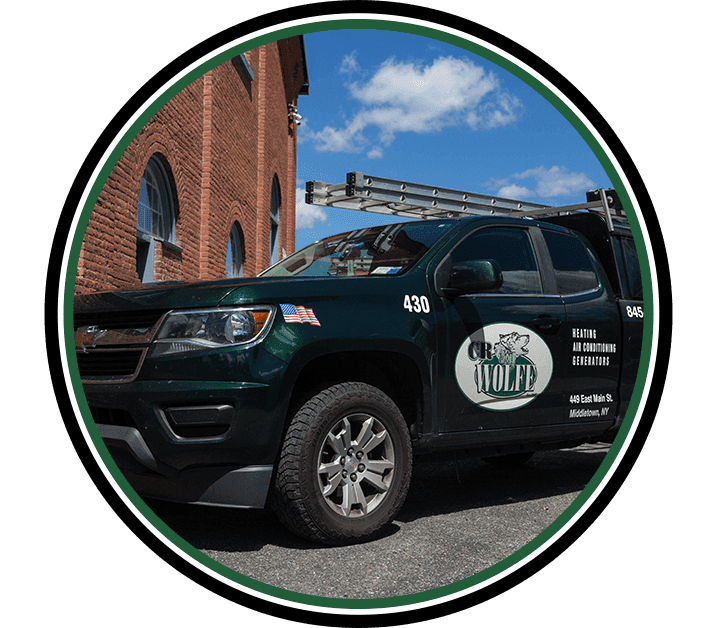 Meet Our Team

Offers & Promotions

Our Blog
Why You Should Call for Emergency HVAC Services
HVAC problems are significant for businesses due to their direct impact on occupant comfort, operational efficiency, and potentially even safety. Inadequate heating or cooling can lead to discomfort, reduced productivity, and potential health issues for employees and customers. System failures can also disrupt operations, lead to costly repairs, and in some cases, result in regulatory non-compliance or business closures.
When your HVAC system breaks, you may be tempted to wait until the situation becomes more urgent to call for emergency HVAC services. However, you should always call for emergency HVAC services as soon as your HVAC system breaks. Too long of a delay can result in increased damage to your HVAC system, which will cost more to repair.
If your HVAC system breaks, call C.R. Wolfe Heating Corporation for emergency HVAC services in Southern New York. Our commercial HVAC technicians can quickly assess the situation and provide you with the services you need.
If your commercial HVAC system breaks, call C.R. Wolfe at (845) 609-0423 for emergency HVAC service.
Why choose c.r. Wolfe? What Makes Us Different
Serving Southern New York Since 1945
We Are C.R. Wolfe

Our employees are our most important asset.

We Are Responsive

24 hour emergency service. ALL makes and models.

We Are Reputable

Don't just take our word for it...We've got hundreds of reviews!

We Are Reliable

100% satisfaction is our guarantee.

We Are Established

With over 70 years in business, we've seen it all!

We Are Here For You

Your home comfort is our mission – how can we help?