 VRF Systems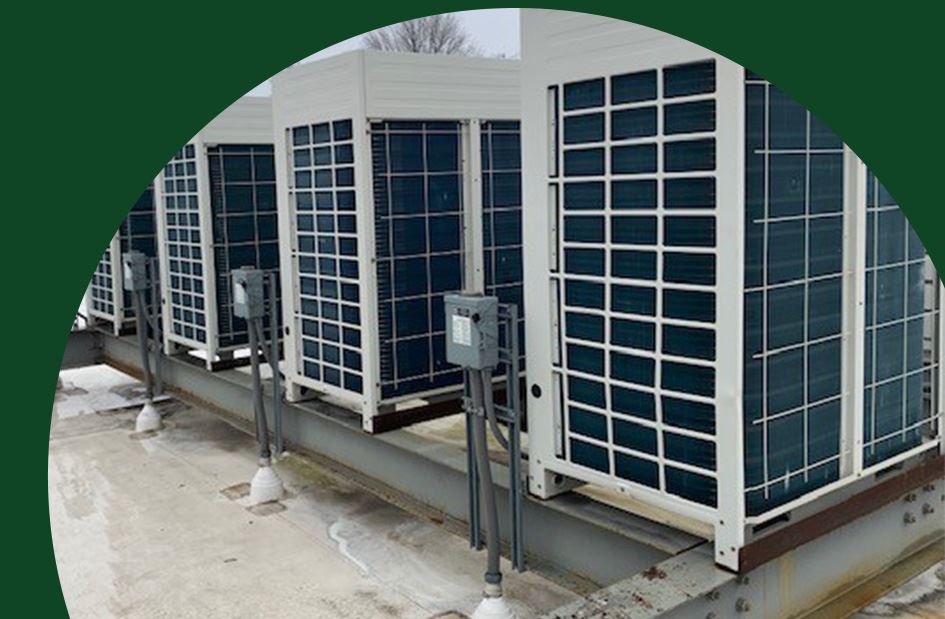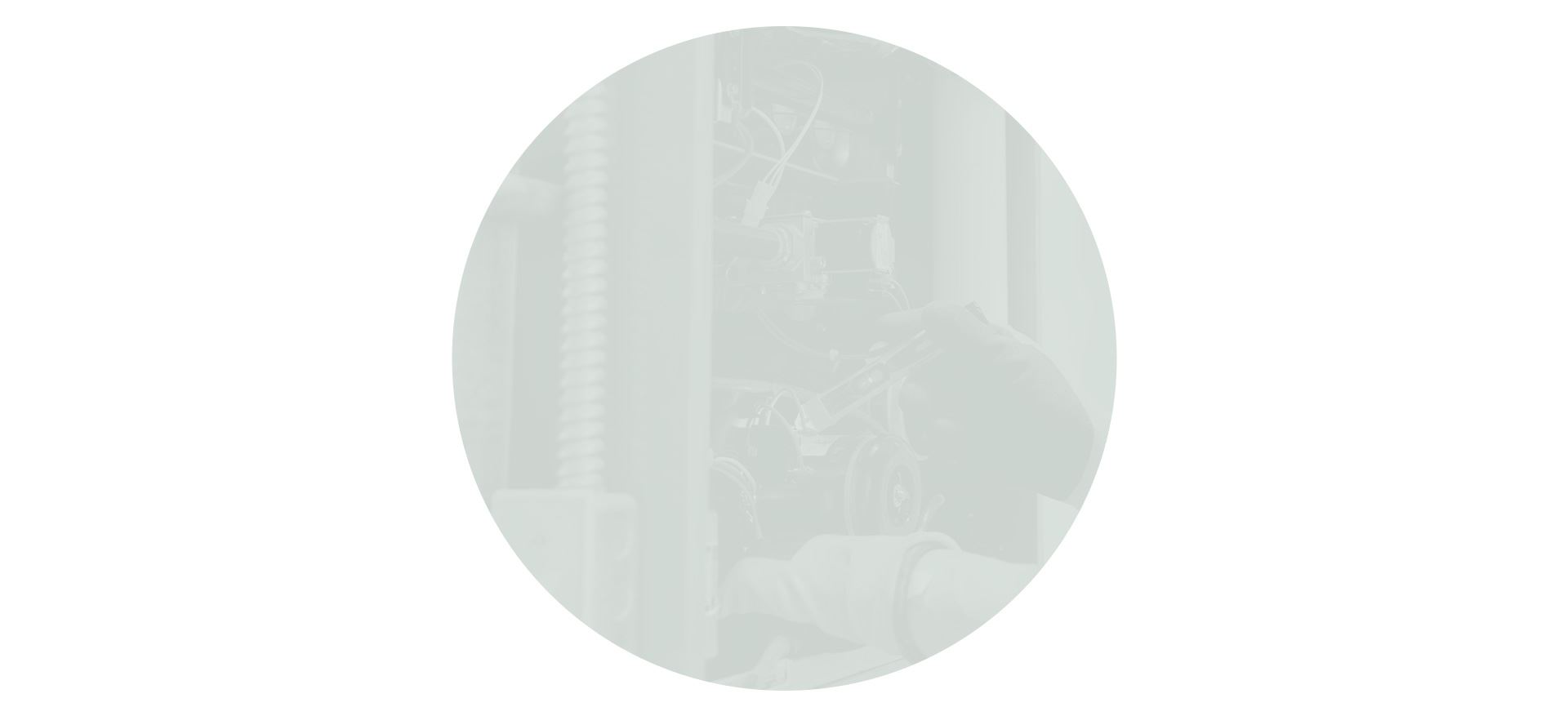 WE ARE REPUTABLE Customer Testimonials
At C.R. Wolfe, your satisfaction is our priority! See for yourself what our customers have to say about working with us.
"Friendly and Professional"

He kept me apprised of what he was doing and went above and beyond my expectations.

- Peter N.

"Love them!! Highly recommended!"

Called yesterday, Seth came 8 am this morning. Diagnosed and fixed the problem quickly!

- Terri G.

"CR Wolfe is the best!"

Tom serviced my air conditioning unit and was fantastic! Highly recommend CR Wolfe.

- Amy K.
24 HOUR EMERGENCY SERVICE
ALL Makes and Models
What are the Benefits of a VRF System?
VRF systems offer a versatile and efficient HVAC solution for commercial spaces, providing benefits in terms of energy savings, comfort, and flexibility in design and operation.
These benefits include:
Energy Efficiency: VRF systems use advanced inverter-driven technology, allowing them to modulate the refrigerant flow based on the specific demands of different zones. This results in precise temperature control and higher energy efficiency compared to traditional HVAC systems.
Zoning Flexibility: VRF systems can simultaneously heat and cool different zones within a building. This zoning capability enables individualized comfort settings for various spaces, optimizing energy usage and enhancing occupant comfort.
Space Saving: VRF systems typically require less space for equipment installation compared to traditional ducted systems. This is particularly advantageous in commercial buildings with limited space for mechanical equipment.
Quiet Operation: VRF systems operate with reduced noise levels, enhancing the comfort and well-being of occupants. This is especially important in environments where low noise levels are critical, such as offices, hotels, and healthcare facilities.
Customizable Design: VRF systems can be designed to meet the specific needs of a commercial space. They offer flexibility in terms of layout, which can be especially valuable in buildings with unique architectural features or specialized requirements.
Improved Indoor Air Quality: VRF systems often incorporate advanced filtration options, enhancing indoor air quality by removing pollutants and allergens from the air. This is crucial for maintaining a healthy and productive work environment.
Individualized Control: Each indoor unit in a VRF system can be controlled independently, allowing occupants to customize their comfort settings. This level of control can lead to higher satisfaction levels among building occupants.
Heat Recovery Capability: Some VRF systems have the capability to simultaneously heat and cool different zones within a building. This is achieved through heat recovery technology, which can result in significant energy savings.
Adaptability to Building Additions or Renovations: VRF systems are highly adaptable, making them well-suited for buildings that may undergo expansions or renovations. They can easily accommodate changes in layout or usage patterns.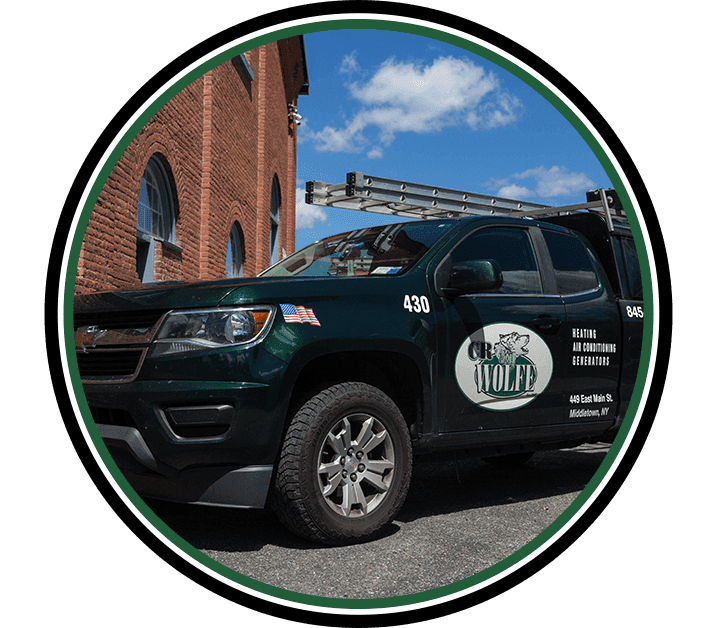 Meet Our Team

Offers & Promotions

Our Blog
Call C.R. Wolfe Heating Corporation at (845) 609-0423 to learn more about VRF systems in Southern New York. C.R. Wolfe can help with all of your installation, repair, and system maintenance needs.
Why choose c.r. Wolfe? What Makes Us Different
Serving Southern New York Since 1945
We Are C.R. Wolfe

Our employees are our most important asset.

We Are Responsive

24 hour emergency service. ALL makes and models.

We Are Reputable

Don't just take our word for it...We've got hundreds of reviews!

We Are Reliable

100% satisfaction is our guarantee.

We Are Established

With over 70 years in business, we've seen it all!

We Are Here For You

Your home comfort is our mission – how can we help?